USIG Staff - September 2018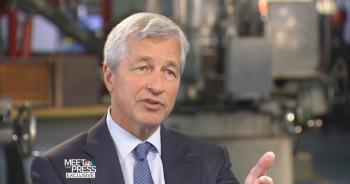 In the wake of Detroit's bankruptcy 5 years ago, JP Morgan CEO Jamie Dimon took a big gamble on Detroit. The head of the nation's largest bank decided to invest more than $100Mil in the city which was ravaged by the global financial crisis as well as years of mismanagement at the city and state level. Fast forward to 2018, where the investment was so successful Chase has decided to invest another $500Mil as part of its AdvancingCities Initiative. In the cash strapped city, the city government was limited as far providing the resources and incentives to spur investment. Thankfully, the private sector stepped up in a major way. Since the depths of the mortgage crisis, the city has witnessed staggering investments in its commercial center as well as its neighborhoods. 
According to Business Insider, Detroit Mayor Mike Duggan said "Pretty much everything's worked," when asked about JP Morgan's investment in the city. Aside from providing low cost loans to homeowners, the bank also provided loans to complete renovations. Since announcing their venture in Detroit, JP Morgan set up quarterly meetings with Detroit city officials to monitor progress and solicit feedback. One of the problems Mayor Duggan identified was that Black, Hispanic, and Asian entrepreneurs couldn't get access to capital for starting businesses. In response, the bank teamed up with the W.K. Kellogg Foundation to start the Entrepreneurs of Color Fund. The project has been a resounding success, and has since been expanded to Chicago, the South Bronx, and San Francisco. Detroit's renaissance continues, with several massive projects slated for completion in the next 2-5 years. Among them, the soon to be tallest building in Michigan, as well as a new bridge connecting Detroit and Windsor, Ontario.