USIG Staff - April 2023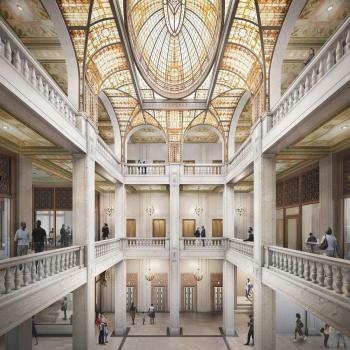 The Book Tower building in Detroit has been given a new lease of life thanks to the recent renovation project carried out by Bedrock, a Detroit-based real estate development company owned by Dan Gilbert. The project, which began in 2018, has seen the iconic building restored to its former glory, with a range of residential, commercial, and office spaces added to create a mixed-use development that meets the needs of modern-day Detroit.
The Book Tower building was originally constructed in 1916, and it quickly became a landmark in Detroit due to its unique design and impressive height. However, over the years, the building had fallen into a state of disrepair, and it was in urgent need of restoration. The renovation project carried out by Bedrock aimed to preserve the historic charm of the building while adding modern amenities and functionality.
The renovation project involved a range of upgrades and improvements. The exterior of the building was restored to its former glory, with the marble and terracotta façade cleaned and repaired. New windows were installed, and the rooftop was transformed into a stunning outdoor space with views across the city. Inside, the building was modernized, with luxury apartments, coworking spaces, and a fitness center added to meet the needs of residents and tenants.
One of the most impressive aspects of the renovation was the preservation of the building's historic features. The grand marble staircase, stained-glass windows, and intricate ceiling moldings were all restored to their former glory, adding to the building's charm and character. The building's historic book collection was also preserved, with a new bookstore added to the ground floor.
The renovation of the Book Tower building has been widely praised, with many seeing it as a symbol of Detroit's ongoing revitalization. The building, which was once a beacon of Detroit's industrial might, is now a testament to the city's resilience and determination to create a bright future.
The completion of the renovation project by Bedrock in 2023 marks a new chapter in the history of the Book Tower building. The restored building will now serve as a hub for innovation and creativity, with its mixed-use spaces providing a home for a range of businesses, startups, and entrepreneurs. As Detroit continues to grow and evolve, the Book Tower building will remain a vital part of the city's fabric, standing tall as a symbol of Detroit's past, present, and future.