USIG Staff - July 2023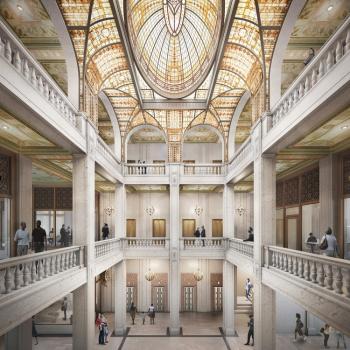 A decade ago, Detroit faced one of the darkest periods in its history as it grappled with a staggering $18 billion debt, leading the city to file for bankruptcy and claim the unenviable title of the largest municipality to do so in the United States. However, the Motor City has made remarkable strides in the past ten years, witnessing a commendable rebound despite lingering obstacles in its path to recovery. 
Moody's Investors Service has once again upgraded the City of Detroit's bond rating, bringing the city one step closer to achieving investment grade status, a milestone it has not reached since 2009. In their recent report, Moody's announced that Detroit's rating had been upgraded to Ba1 with a positive outlook, reflecting the city's improved financial position and structural balance. This marks the second consecutive year of upgrades from Moody's, as Detroit was previously upgraded from Ba3 to Ba2 with a 'positive' outlook in the previous year, which was the first upgrade from Moody's since 2018. 
Mayor Mike Duggan commended the city's Chief Financial Officer Jay Rising and his team for their exceptional management of Detroit's finances, attributing this latest upgrade to their efforts. Duggan acknowledged the remarkable progress the city has made in less than a decade, moving from bankruptcy and state financial oversight to nearing investment grade status.
The city has experienced a visible transformation, particularly in its downtown area, where trendy restaurants and upscale apartments have breathed new life into neglected streets. Even Detroit natives, once skeptical of their city's revival, now marvel at the urban rejuvenation. Notably, the city's budget surplus and an upgraded credit rating are testimony to the progress made in reclaiming its financial footing. Mayor Mike Duggan attributes the city's robustness to its ability to diversify investments, enabling them to utilize federal pandemic relief funds to address housing needs and enhance resident skills.
Recent celebrations marked Detroit's triumphant return from the financial abyss. At a ribbon-cutting ceremony, beaming officials gathered to commemorate the grand reopening of the iconic Book Tower and Book Building, revitalized to house a blend of hotels, upscale apartments, and shops. This redevelopment, led by Michigan billionaire businessman Dan Gilbert, has become a symbol of hope and transformation, with Gilbert himself declaring that "Detroit is coming back."
In conclusion, Detroit's ten-year journey of recovery stands as a testament to the resilience of its people and their determination to rebuild their beloved city. While obstacles remain, the progress made in transforming abandoned landmarks, eradicating blight, and stabilizing the economy paints a hopeful picture for the future. With concerted efforts and strategic planning, Detroit continues to pave the way for a brighter tomorrow.