USIG Staff - September 2019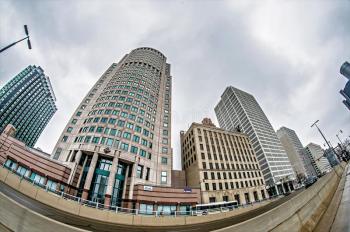 Just 6 years ago, Detroit was in the midst of completing the largest municipal bankruptcy in US history. Fast forward to 2019 and the Motor City is experiencing a major comeback. Detroit's meteoric rise over the past few years has now caught the attention of major media outlets around the world. CNN has proclaimed that the city is "roaring back to life" in a glowing article you can read in full here. 
Major companies across several industries are contributing to Detroit's resurgence. The largest mortgage originator in the USA, Quicken Loans, moved its headquarters to downtown Detroit in 2010. Fiat-Chrysler just announced they would be opening a $1Bil auto assembly plant on the east side of the city. This will be the first assembly plant to open within the city limits in over 3 decades. 
Detroit has also been in the national spotlight after hosting one of the first presidential debates ahead of the 2020 election. The city will play a major role in deciding the outcome of the election, as it is the largest city in one of the key swing states. Voter turnout in Detroit and Wayne County will likely be the deciding factor to determine who earns Michigan's 16 electoral college votes. As Detroit continues to boom, expect more media outlets to profile the city. This is a major shift from the way the media has covered Detroit in years past, focusing on blight and population decline. The turnaround of Detroit's image is welcome news for a city recovering from decades of negative stories.