USIG Staff - March 2019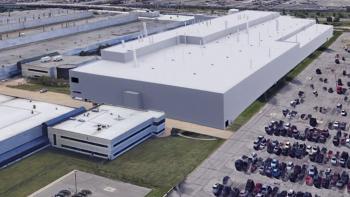 For better or worse, Detroit's economy has always been tied to the auto industry. The "Big 3" automakers (Ford, GM, Fiat-Chrysler) still employ tens of thousands of workers in and around the Motor City. The decline of manufacturing reached its low point in 2008 when the automakers were essentially bailed out by the federal government. Shortly thereafter the unemployment rate within the city of Detroit reached 29% according to some estimates. In recent years however, the titans of Detroit's auto industry have fared much better, having some of their most profitable years on record. 
Last week, the mayor of Detroit along with the Governor of Michigan called a press conference where they would make an important announcement on jobs. It was during that press conference that the mayor announced Fiat-Chrysler (FCA) would be opening a new plant in Detroit, bringing thousands of jobs to the city. The new auto manufacturing plant will become the first new auto plant opened in Detroit in almost 3 decades according to CBS News. The city plans on offering tax incentives and will help FCA acquire the land necessary to open the plant on the city's east side. The company plans to make a $4.5 billion investment which includes the new plant as well as improvements to its current facilities. Most importantly, the plan will create 6,500 jobs in the Detroit area. The new jobs will have an average wage of $58,000 according to Mayor Mike Duggan. This is welcome news especially after GM announced it would be closing the famed Detroit-Hamtramck plant which was built after the city exercised eminent domain in its Poletown neighborhood. While Detroit's economy continues to diversify and welcome new industries, the manufacturing sector continues to be a integral to the city's economic success.