USIG Staff - January 2020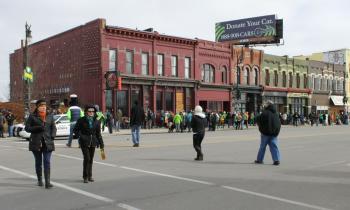 For anyone that follows the Detroit real estate market, it's known that Corktown is among the hottest neighborhoods in the city. Property prices in Detroit's oldest neighborhood have been booming for almost a decade now. When Ford announced plans to buy and redevelop the long vacant Michigan Central Station on Michigan Ave, they started a frenzy of property speculators looking to cash-in on the Corktown land rush. Now, virtually every vacant building along Michigan Ave (the main thoroughfare in Corktown) has been snatched up by eager real estate investors from all over the country. Several international investors have also purchased properties in the area. Just east of Corktown is downtown, where prices are astronomical. So naturally, investors are looking West. 
As more buildings are purchased, the land rush moves further west along Michigan Ave to Dearborn, a western suburb located about 5 miles from downtown Detroit. For decades now, the stretch between Dearborn and downtown has been one of the most dilapidated in the city. Old warehouses were shuttered and businesses were closed and abandoned. The hope is that the rush of development will travel all the way to the Dearborn border. In some recent transactions, vacant properties were bought and sold in the day. You can read more about the real estate deals along Michigan Ave in the Detroit Free Press article here.