USIG Staff - January 2020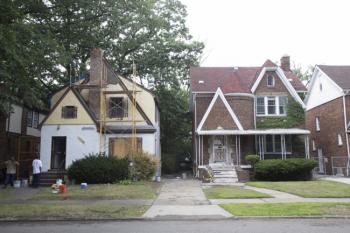 Detroit's real estate market is booming. In fact, city officials just announced that property values were up over 20% city-wide. That's the largest gain in over two decades. Mayor Mike Duggan credits the city's efforts to combat blight and improve city services. This was welcome news for Detroit homeowners, who were among the hardest hit in the country in the wake of the global financial crisis. 
The Detroit News reports that the city is also aiming to help homeowners who were overtaxed in the years after the housing market crash. The city failed to adequately reassess property tax values in the wake of the crisis which led to assessments that were highly inaccurate based on what the properties were actually worth. In 2020, Detroit's property market is expected to climb even higher as more homeowners re-enter the market and banks lend more to buyers in the city. 
 
Many investors are now targeting neighborhoods that don't have many mortgage-backed sales, meaning price points are still low compared to surrounding areas. For example, neighborhoods like Bagley and Rosedale Park might be too expensive for investors looking for rentals. So they look to neighborhoods like Fitzgerald, Morningside, and Warrendale.