Guide for First Time Real Estate Investors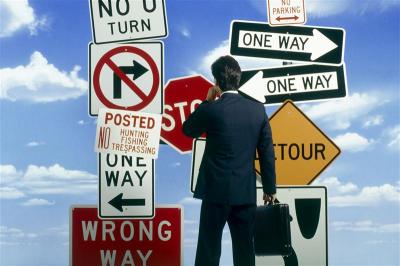 For many of our clients, working with us marks the first time they invest in the Unites States or in the Detroit market specifically. Therefore we make it a priority to ensure all of our clients have a thorough understanding of the entire investment process from A-Z. The process is simple but it is important to carry out due diligence and ask questions before making any purchase decision. Here are a few important items to note, before buying an investment property in the US:
Always use a title company (escrow agent) – Using a title company is essential to protecting your interests as a buyer. We strongly advise against sending a wire directly to the seller of a property. A reputable, independent escrow agent provides several important services. For example, the title company will complete an extensive title search on each property ensuring there are no encumbrances such as liens, back taxes, water bills, or breaks in the chain of title. Title companies must abide by strict regulations and their accounts are regularly audited to ensure compliance. If the terms of the sale include sending a deposit (usually non-refundable), make sure the purchase agreement clearly spells out the circumstances that trigger the release of the deposit.
Work with a reputable investment company or brokerage firm – Too many investors try their luck with online auction sites, lured by low prices and the desire to secure a great deal. However purchasing a property "sight unseen" from an online auction is extremely risky. You do not know the true condition of the property nor the opportunity to conduct any substantive due diligence. Experienced firms like the US Investor Group can provide you with valuable information and a true estimate of value before you purchase. Analyzing comparable sales/listings is a much more reliable way to gauge value then to use sites like Zillow or Trulia. These sites simply gather public records data and provide an average of sales prices without considering the condition of the property (rehabbed or unrehabbed).
Consider the "worst case scenario" and plan to mitigate risks – Every investment comes with a certain element of risk. Working with a team on the ground to mitigate these risks is integral to success. Be wary of realtors and sales agents that fail to disclose the risks associated with owning rental properties such as vacancy, tenant delinquency, and repairs. Realtors are often motivated by making the sale, without considering the long term feasibility of the investment. USIG approaches each deal with the intent of establishing a long term, mutually beneficial business relationship.
USIG also maintains a trusted network of professionals to help our clients with tax and legal services. Our extended team of CPAs and attorneys can help clients open an LLC, file their taxes, and serve as their resident agent. We understand the perspective of a first time investor and our goal is to be as helpful as possible. Our professional advisors are always available to answer your questions by phone or email.