USIG Staff - April 2020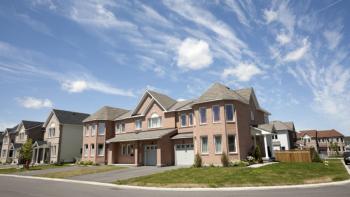 As the world continues to grapple with the COVID-19 pandemic, every facet of our lives has changed. With fear and uncertainty devastating the stock market, investors are looking to invest in real estate for safety and diversity. According to the Wall Street Journal, "A growing number of property investors are preparing for what they believe could be a once-in-a generation opportunity to buy distressed real-estate assets at bargain prices." There could be a rise in foreclosures, as many homeowners will experience job loss. Most housing and economic experts don't expect a housing market crash similar to 2008, but even a small dip in the market could provide an opportunity for investors. Interest rates are very low and even with the current crisis it remains a great time to buy. 
The housing market has rebounded to near peak levels after the Great Recession. Now, as we head into a likely recession spurred by the coronavirus pandemic we could see another rush to snap up distressed properties. Cities like Detroit which were among the hardest hit in 2008 will likely see an influx of interest from investors. There are risks associated with buying during a recession but those willing to gamble before the market rebounds could see significant profits. Hedge funds and private equity firms were already buying distressed mortgages even before the pandemic. Expect these institutional investors to pour billions of dollars into the residential real estate market over the course of the next few months. 
Investors are also confident that stimulus programs and economic relief from federal and state governments will help ease the blow of the current shutdown. Detroit's market already offers fully rehabbed, tenanted homes for under $100,000. Seasoned property investors based in expensive markets like Toronto, San Francisco, NYC, etc. will look to markets like Detroit to buy properties for a fraction of the price. Also, with many people pulling out of the stock market there will be a ton of liquid cash on hand to invest in real estate.