USIG Staff - December 2018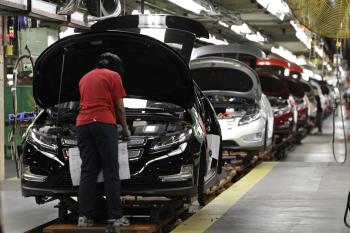 With news of GM closing the historic Detroit-Hamtramck assembly plant, many are wondering how this will effect the city's resurgence. According to the Associated Press, news of the plant closing will have a minimal effect on the city's overall economy. Experts believe Detroit's economy is shifting away from manufacturing in favor of the medical and technology industries. Layoffs like the one announced by General Motors will have much less of an effect than previous layoffs because much of the money saved by the auto giant will be reinvested into technology (autonomous vehicles, electric powered cars). 
It's also important to note that while Detroit's economy is becoming more diverse, new manufacturing jobs are still a major positive for the Motor City. As GM was announcing layoffs, Fiat-Chrysler announced it would be reopening a former engine plant on the city's east side. The company plans on building new models of the popular Jeep Grand Cherokee SUV. The reopening the plant is projected to create 400 new jobs. 
Tech giants Google and Microsoft have both opened offices in Detroit, including a brand new Google office inside of Little Caesars Arena. Healthcare giants like Blue-Cross Blue Shield, Henry Ford Health Systems, and Beaumont Health are now among the top employers in the city.