USIG Staff - April 2020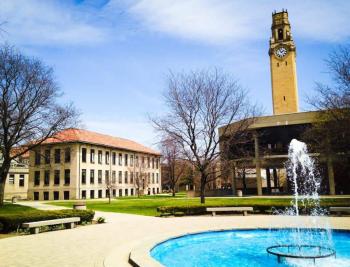 The University of Detroit Mercy has announced a major investment into its northwest Detroit campus. Following a successful fundraising campaign that netted $115 million, the private Catholic university plans on beginning construction in the summer of 2020. The school is located near the intersection of McNichols Rd and Livernois Avenue. The area north of the campus is fittingly named the "University District," and features some of the city's grandest homes. Livernois, was once known as "the Avenue of Fashion" because of the numerous clothing stores that lined the street in Detroit's heyday. Today, many new businesses and commercial developments are sprouting up along the road. Just west of Livernois is the popular and less expensive Bagley neighborhood. Bagley was an area that was heavily affected during the financial crisis. Now, a decade removed from the foreclosure crisis the neighborhood boasts some of the highest property values in the city. 
University of Detroit Mercy is an anchor on the northwest side. An investment of this magnitude will no doubt spur further investment from the private sector around the campus. It will also draw more students to choose on campus living options instead of commuting.  The University recently purchased vacant land near the south end of campus according to Yahoo Finance. Antoine M.Garibaldi, Ph.D., University President said: "McNichols Campus enhancements will make the University even more attractive to high-achieving students who want a Jesuit- and Mercy-inspired education, as well as an opportunity to apply their learning to community needs in a city as culturally rich and diverse as Detroit." The area south of the campus is not as stable as the northern neighborhoods. Vacant and derelict homes are still rampant in the adjacent neighborhoods south of the campus. The hope is that this continued investment into important institutions like UDM will help to attract more residents into the area, eliminating blight and creating quality affordable housing options.