USIG Staff - May 2020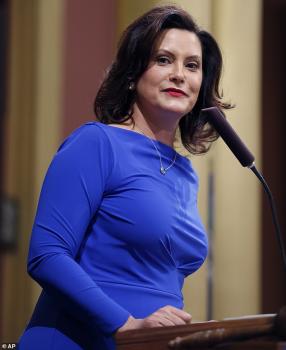 Metro Detroit has been one of the hardest hit areas of the country in the wake of the COVID-19 pandemic. The state of Michigan had over 45,000 confirmed cases and over 4,000 deaths as of May 5th 2020. Although stay-at-home orders and social distancing have flattened the curve, the state is still grappling with the virus. Many states have scaled back restrictions and some states including Texas and Georgia have re-opened their economies. In Michigan, the lifting of restrictions has been gradual. On May 1st Governor Gretchen Whitmer signed an executive order allowing several sectors to reopen including any outdoor work, construction, and real estate activities effective May 7th 2020.
The "Stay Home, Stay Safe" order will remain in effect until May 15th and there is speculation that it will be extended until the beginning of June. However there are still guidelines to follow for any businesses that decide to reopen, including daily health screenings for construction workers and a supervisor in charge of monitoring the health of workers. While real estate agents can resume showing houses to clients, in-person open houses are still not allowed. The real estate market has not seen a considerable dip in prices as interest rates remain low. Realtors expect an influx of new inventory once restrictions are fully lifted. 
With the volatility in the stock market as of late, experts are predicting that many investors will turn to the real estate market to park their money. Many banks have offered their clients a temporary forbearance on mortgage payments as Americans waited for stimulus checks and other forms of assistance in the midst of the crisis. Many economists are predicting a short term recession caused by the pandemic which may have reverberating affects in the housing market. This could create another opportunity for cash rich investors to acquire properties below market value.