USIG Staff - May 2021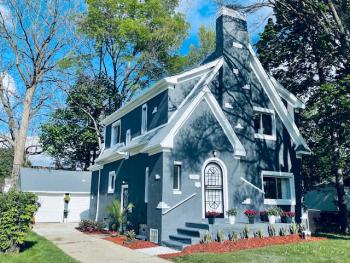 In 2020 the city of Detroit announced the Detroit Housing for the Future Fund. The aim of this new initiative was to preserve affordable housing in the city. The program had a goal of raising $75 million. So far, $48 million has been raised. Earlier this month, PNC Bank committed $7.5 million to the Future Fund. This key investment will allocated to support developments in need of gap financing, according to the Mayor's office. With real estate prices booming throughout the city, the need for affordable housing is at an all-time high. Many neighborhoods especially in the city center such as Midtown and Corktown are witnessing soaring property values. This has priced out many lifelong Detroiters who can no longer afford the rising rental prices and home values. 
The private sector has been instrumental in helping the city recover from the depths of the mortgage crisis of the last decade. Conventional lending to homeowners is reaching pre-crash levels in many of Detroit's top areas. Banks like JP Morgan Chase, Quicken Loans, Huntington, and PNC bank have all made large investments in Detroit over the past few years. These partnerships have been mutually beneficial and key to the city's resurgence.